The Cloverdale Rodeo is coming May Long Weekend (May 18-21, 2012)!
The Cloverdale Rodeo will be hosting the world's top cowboys and cowgirls in a unique invitational pro rodeo format that ensures the sports' premier athletes are showcased throughout five Rodeo performances.
4 Days of Fun for the Whole Family with the 124th annual Country Fair featuring more family-friendly entertainment than ever before, with rides, games, animal displays, extreme sports and performances throughout the day.
* NEW in 2012* Cloverdale Cowboy Cook Off BBQ Competition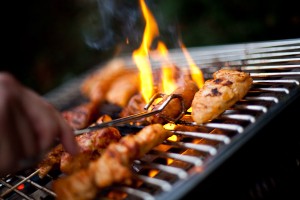 The 1st annual Cloverdale Cowboy Cook Off presented by Well Seasoned takes place on May 19 & 20, 2012. On the fairgrounds in conjunction with the Cloverdale Rodeo, this new attraction will draw thousands of spectators. $10,000 in guaranteed prize money. For more information to the Cloverdale Rodeo Website!